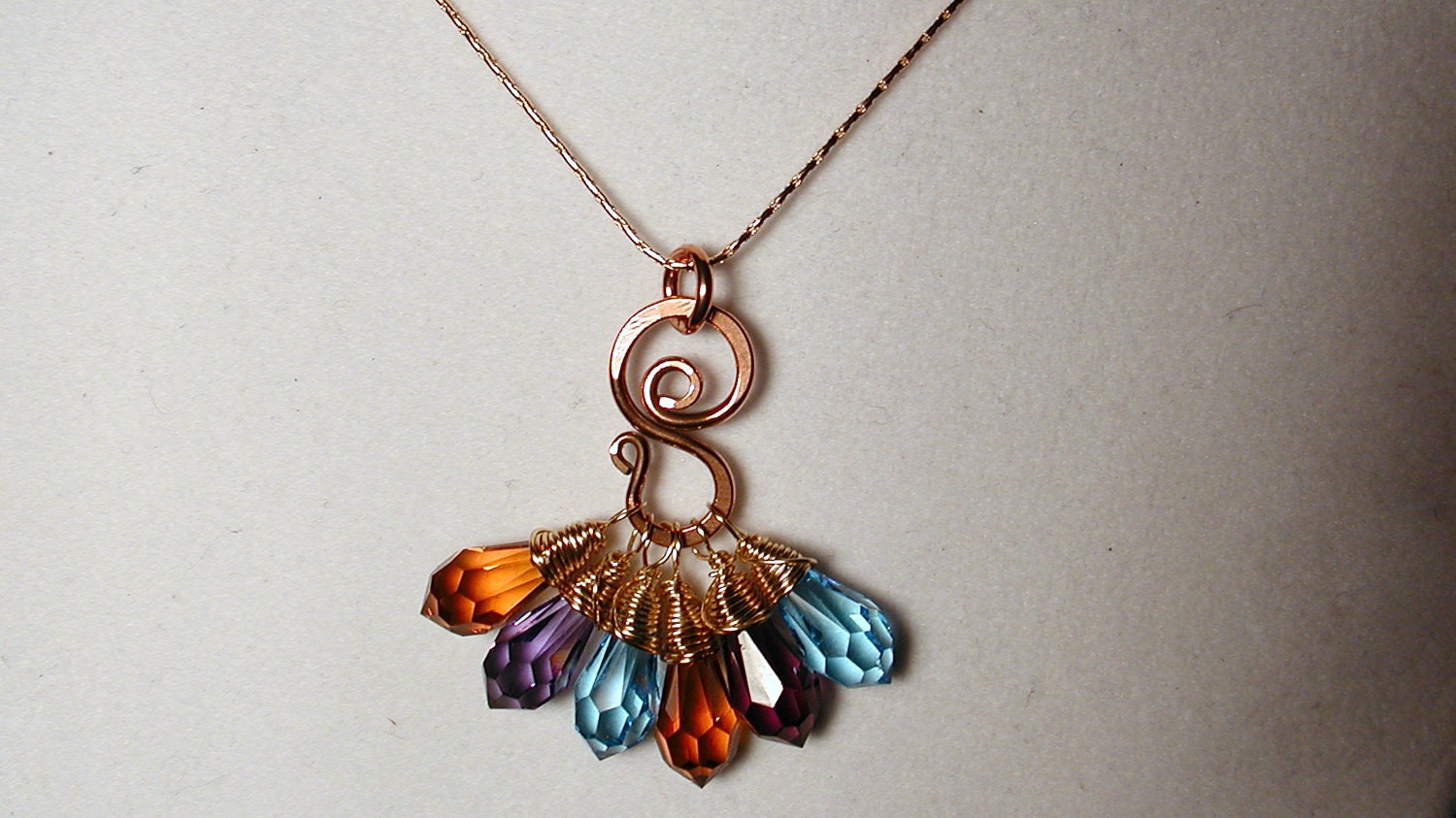 This Mixed Metal
Copper and Rose Gold Swarovski Swirl Tassle Necklace
is designed with an 18 Inch Rose Gold Chain with a HandForged Copper Swirl.
6 Teardrop Swarovski Crystals, wrapped in bright non-tarnish brass cascade from the bottom. This Creates a tassle effect.
The mixed metals make this truly a unique and diverse piece that can be worn with anything and adds a beautiful splash of color. The Swarovski colors are Amethyst, Topaz and Aquamarine. This pendant (including the crystals) measures 2 inches from the ring bail. It has a spring ring clasp.
If you want a pretty
wedding band
on a budget, look no further - here's one that has style, can be made in any size and will definitely fit within your budget!
This ring features an attractive scroll design. The ring is 5mm wide, a nice width that can be worn by men as well as women. The classic scroll design is beautiful and will always be fashionable. This ring can also be oxidized on request. You can find this fabulous silver band in our
Etsy shop
!
Here in the USA kids are going back to schools and colleges, and if you or your daughter have long hair, a
barrette
may be a good idea to keep it looking great. You can find a nice variety of silver barrettes at our
website
!