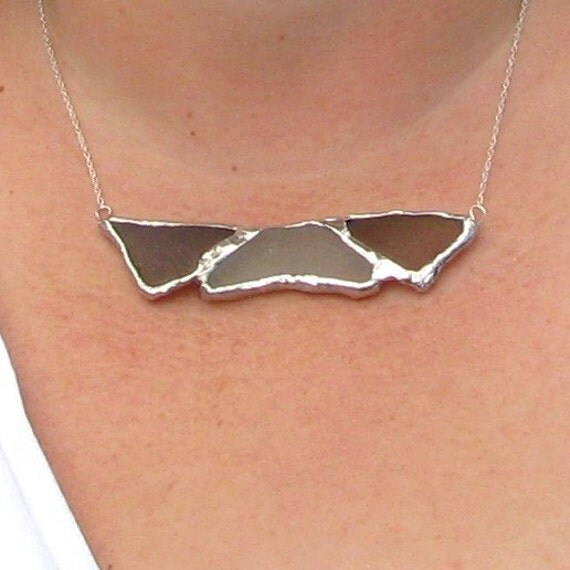 One of my fellow JET members is making some fantastic jewelry with sea glass she finds on her local beach. The technique is similar to the way stained glass is put together with the foil and solder method, giving it a rustic look that goes so well with the found glass panels. This necklace is just a small sample of what she's doing, and I think she's got a fantastic design idea going here ...
Genuine Sea Glass Necklace Stained Glass Look by AdroitJewelers
The earth tone colors are just fabulous and this necklace is just so wearable ... a great everyday piece of jewelry! Visit AdroitJewelers for more
handcrafted sea glass jewelry
...